Large bean organic Natto Superfood by Rhapsody Natural Foods (LOCAL PICK UP ONLY)
$

5.00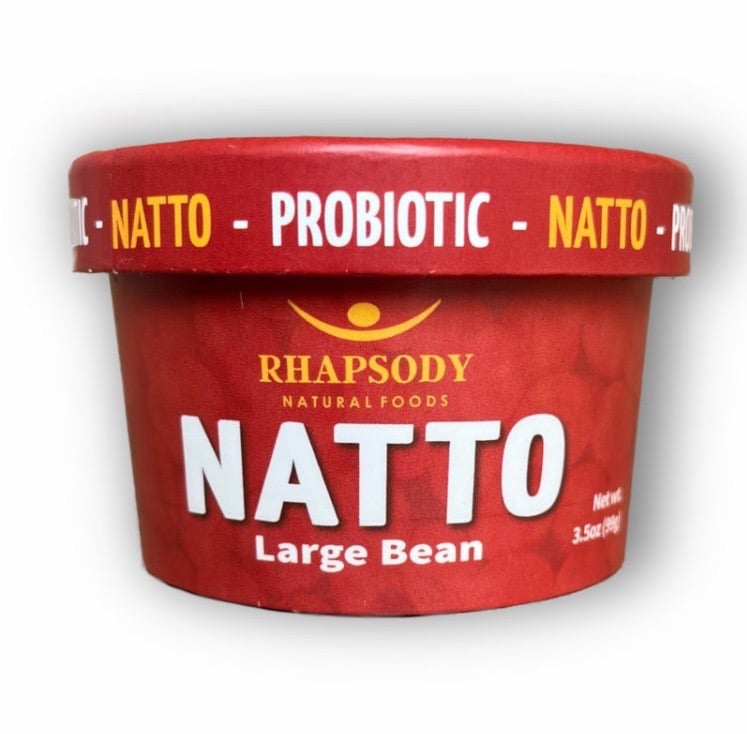 *** For local pick up only***
Pick up location address
Whole Foods
9600 S Western Ave
Evergreen Park, IL 60805
United States
(parking lot or in front of store)
About this product
Traditional Japanese fermented soybeans.
Ingredients: certified organic soybeans, well water, Bacillus subtilis culture. Kosher.
Rhapsody Large Bean Natto is made by fermenting large organic soybeans using the Bacillus subtilis natto culture. Although 80% of all natto sold in Japan is made from the small soybeans, many find the large beans more satisfying to their taste, it is bolder and distinctly flavorful in its own way. See below for more information about natto. Kosher.
Probiotic. Gluten-Free. Fermented. Vegan. Low Sodium. High protein.
Shelf Life: Keep refrigerated or frozen. Kept refrigerated best consumed by the "Sell by" date on the package, plus a few days. Natto keeps well in the freezer for at least one year. Once thawed best consumed within a few weeks.