Probiotic shot (LOCAL PICK UP ONLY)
$

4.00
Sold out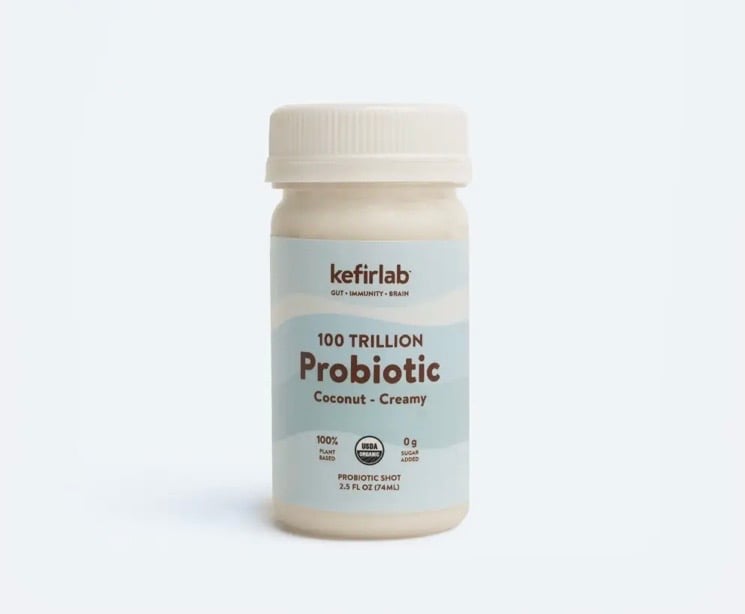 *** For local pick up only***
Pick up location address
Whole Foods
9600 S Western Ave
Evergreen Park, IL 60805
United States
(parking lot or in front of store)
About this product
With doctor-developed formula and Italian taste craftsmanship, our Original Coconut Milk Kefir gives your biome everything it could ask for – the market's highest 100 trillion CFU with a smooth, rich finish.
We have learned that the key to good health starts from the gut, and Probiotics are essential for our health and well-being. So we were challenged to create Real Probiotics in their most bioavailable form, instead of taking synthetic pills. The result is everything we believe probiotics should be – delicious and functional, with the highest strain diversity and maximum benefits for our biome.
- ELEVATE IMMUNE SYSTEM
- BOOST DIGESTION
- MAINTAIN HEALTHY WEIGHT
- INCREASE PRODUCTIVITY
- RECOVER FASTER
- MAINTAIN CLEAR SKIN
- IMPROVE MOOD
17 PROBIOTIC STRAINS: BIFIDOBACTERIUM: LACTIS (4), INFANTIS. LACTOBACILLUS: DELBRUECKII, ACIDOPHILUS (3), CASEI, PLANTARUM (2), PARACASEI, RHAMNOSUS, BREVIS. LACTOCOCCUS: LACTIS. STREPTOCOCCUS: THERMOPHILLUS.
Ingredients
Contains: Coconut
Organic Coconut Milk (Organic Coconut Water, Organic Coconut Cream), Organic Monk Fruit, Vegan Live & Active Probiotic Cultures
For more information or to order direct from Kefir Labs please go to www.kefirlab.com